Article Source (Sport New Zealand): https://sportnz.org.nz/about/news-and-media/news-updates/canterbury-rams-round-up-youth/
Tū Manawa funding helps basketball role models connect with tamariki/rangatahi.
More youth will get a chance to rub shoulders with Canterbury Rams basketballers thanks to Tū Manawa Active Aotearoa funding.
Eight Rams players are currently involved in the Canterbury Regional Basketball Foundation (CRBF) programme, providing mentoring for tamariki and rangatahi through the platform of basketball.
The programme is proving so successful in a number of schools and community groups throughout the Canterbury region that the Tū Manawa funding received through Sport Canterbury has allowed it to extend into more schools and reach more youth over a longer timeframe.
Having been involved in the programme since last year, Canterbury Rams centre Jack Salt enjoys his off-court mentoring work with young people aged 8-18 in higher deprivation communities.
"Not all kids are fortunate to have great resources growing up, a lot of kids just need a positive role model in their lives, if I can be that person using my status as a basketball player, that's great," says Jack.
The programme's aim is to integrate basketball with short mentoring discussions to build trust between mentor and mentee, to support the young person's development of understanding of self and others.
That, in turn, is designed to increase participation and engagement, mental and physical health benefits through activity, fun and connection and, by using local role models, to promote positive social outcomes.
CRBF general manager Caleb Harrison says the Rams players mentoring have a passion for young people and find it rewarding.
"The Rams players have chosen to do this… when they were young, they had mentors in their life that stepped in, inspired them, were there to ask questions, had unconditional love for them… they really buy in and believe in this process, they know the difference that an adult role model can make for young people."
Jack has noticed changes in the youngsters he's been working with first-hand.
"There's a bunch of kids who, when I first met them, I could tell they were really shy, some of the kids might have been struggling in the classroom a little bit, they'd be stand-offish and do their own thing, but if you take the time to get to know the kids and ask them about them and what they like, they tend to listen to you and respect you.
"The change in seeing those kids that were really stand-offish, once you listen to them rather than tell them what to do and give them some power and a workout, it's really cool to see that behavioural change.
"Sometimes it happens over a few weeks, sometimes over a few months, but when it does it's really cool to see and it's great to be a part of that environment."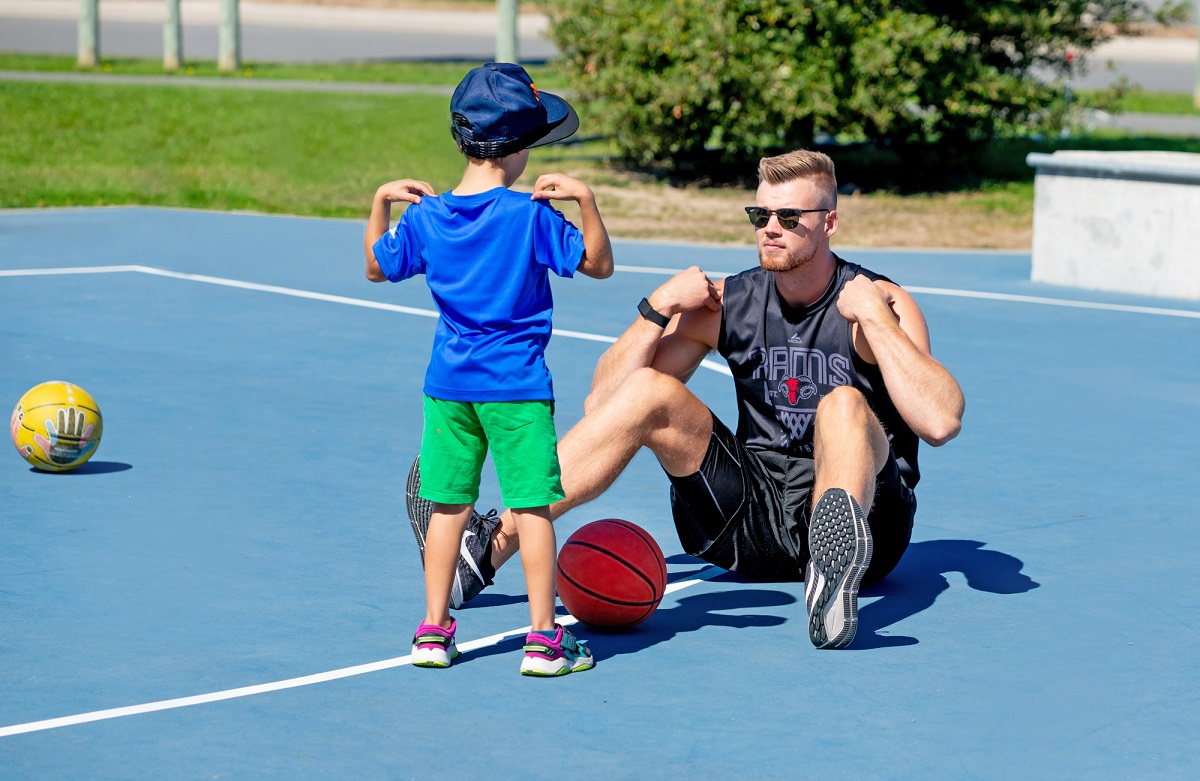 Bromley School's Lucy Harris is also an advocate, saying it's been a fantastic opportunity for many of their students.
"I have noticed an increase in our children's confidence and self-esteem – they have learned new skills related to basketball and managing their behaviours and relationships with others," she says
"Having strong male role models available for our students is hugely appreciated."
Sport Canterbury's Jason Merrett has received plenty of positive feedback too.
"For some of these kids who struggle to engage, having a high profile athlete like Jack and particularly in a sport like basketball, just makes it a whole lot easier to get them involved and the impact is far greater.
"It's much bigger than physical activity alone – having that engagement with the Canterbury Rams has seen youth displaying different behaviour in school, they're more engaged in the class, more prominent with their interactions, and the upside of that flows on… they've improved out of sight."